Posted by Joan Tay, Founder of SoapCeuticals on 1st Jul 2022
Why did I leave a 20-year pharmaceutical career for soap? This was definitely the top question I received when I informed friends and relatives of my new venture. A mother of 2, stable and (reasonably) comfortable, it was a decision which took many by surprise.
But for me, it couldn't have seemed more obvious. Especially after discovering first-hand the difference natural, chemical free bar soap can make.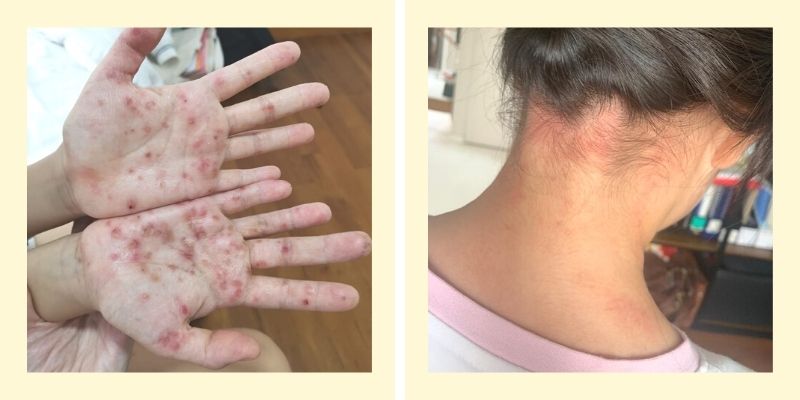 You see, my older girl has eczema.
It didn't bother me at first, as after all, it's a very common condition that affects about 1 in 10 children. Furthermore, I had plenty of contacts in the industry which I could always count on for reliable advice and recommendations on the right products to use.
I didn't really feel a difference till I had my 2nd, a boy. Thankfully, he was eczema free and for him, I noticed a stark difference in the enjoyment of a daily activity: bathing. As adults we sometimes take for granted our bath experience. After a long tiring day out, it is a relaxing activity that prepares us for the comforts of our home. My son loved it. He can stay in his bathtub for a long time, soaking and splashing about in bubbly foaming water.
In contrast, my daughter's bath time was usually a dreary affair. For all the effectiveness of her bath products in soothing her dry sensitive skin, it took away much of the pleasures of a good bath. Two main reasons – No fragrance, and no suds. (or foam/lather, more colloquially known.)
All these years, I haven't found anything reliable on the market that protects eczema-prone skin while providing a full sensory bath. Like most eczema sufferers, we have tried umpteen products in the market. Frustrated with the lack of effective options, I decided, "How About I Make It?".
Thus, about a year ago, I plunged head-first into the world of soap making. Cold or hot process, lye, oil… I got my hands dirty! With my own creations, I saw the results after just 2 months.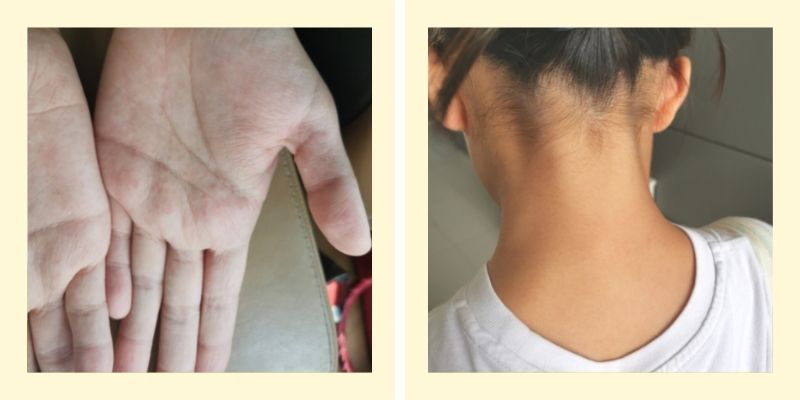 Great skin, and more importantly, great bath time! It is possible to have both. While her skin does occasionally flare up, it has been a great improvement since we started this journey together. Since then, I've never went back to the old products left in my soap rack. I never wanted to quit my pharmaceutical job. Yet, I found it hard to concentrate. There are definitely great uses for synthetic products, but I realised what works best for my girl's dry, sensitive skin comes from mother nature. And so, I decided to follow my heart and quit my day job to help spread this message.
My Girl's Account of her Journey with Soap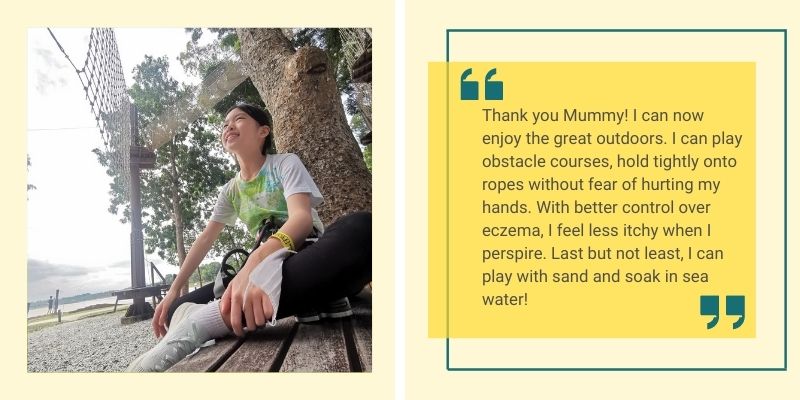 Our Promise
The gift to love bathing again, to enjoy the great outdoors and simple activities for those with dry and sensitive skin. Dedicated to this purpose, we make one simple promise – to provide skincare that calms skin so those with dry sensitive skin can enjoy the simple joy of play.